HCHBA Associate of the Year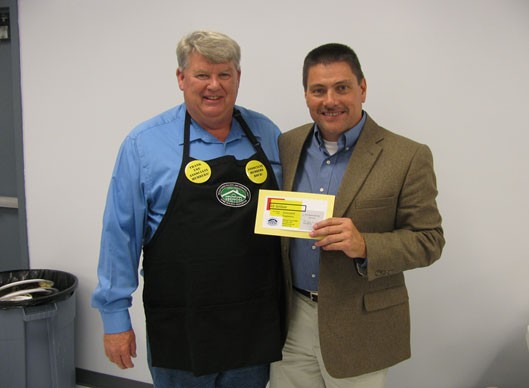 HCHBA News Release: Associated Engineers receives the Hopkins County Home Builders Association Associate of the Year Award. Accepting the award was, David Lamb, owner and CEO who currently serves on the Association's Board of Directors and has been a strong supporter of HCHBA for many years.
Associated Engineers is greatly appreciated for all they do and regularly sponsors the HBA's annual Home & Garden Show and golf outing and is a repeated sponsor of our general membership meetings. David has not only supported the HBA by sponsoring events, he regularly donates his time helping where needed. Besides serving on the local Board of Directors for the last 6 years, he also serves as a State Director representing the Hop. Co. HBA at meetings of the Home Builders Association of Kentucky. THANK YOU DAVID FOR ALL YOU DO FOR US!